Ahhhh, November 9th. No matter what your political persuasion, we are certain we will all be grateful to wake up November 9th freed from political ads. We are also assuming most of you have already decided who has earned your vote, and you are ready to ignore the hype until election day.
So, to help distract us all as these final days of campaigning wind down, we review a few mysteries. Why mysteries? Perhaps because we are thinking of ghosts and thrillers on Halloween. Perhaps because even though we are trying to ignore the election hype, we know, due to the daily news, that we can't fully engage in difficult prose right now. Perhaps we are just in the mood for a good thriller.
And, because surviving until election day is way too important to leave to the two of us, we asked for help with this post from our favorite booksellers – the Norwich Bookstore staff. Many of them were able to help, and we are very grateful for their reviews.
Happy Halloween and thank you all for voting – Lisa and Lisa

The Case of the Missing Books, a Mobile Library Mystery by Ian Sansom (2007) – A cast of eccentric characters populates this series of books set in Tumdrum, Ireland. Israel Armstrong is an outsider about to embark on an exciting new career—driving a mobile library. Fans of Waking Ned Devine and Doc Martin will wonder how they've lived this long without reading these quirky mysteries. ~ Beth Reynolds, Norwich Bookstore and Norwich Public Library

Wild Inside by Christine Carbo (2015) – This dramatic crime novel is spent in Montana's majestic Glacier National Park. When he was 14, Ted Systead's dad was dragged screaming from a campsite by a grizzly. Now Systead's a special agent for the Department of the Interior investigating the death of a man who was tied up BEFORE he was mauled by a bear. Ms. Carbo has a good sense of the wildness of human nature AND the wilderness that surrounds us. ~ Carin Pratt, Norwich Bookstore

The Trespasser by Tana French (2016) Yes, it's long, but Tana French's new Dublin Murder Squad mystery is so well written it doesn't drag. Paranoid detective Antoinette Conway has to find out why a young woman was conked on the head next to a table set for a romantic dinner.  At the same time, she is fighting a lot of her colleagues in the department who seem hellbent on driving her out of the force. French is the master of the police interrogation room, and her mysteries are always about much more than the case at hand.  ~ Carin Pratt, Norwich Bookstore

The Girl From Venice by Martin Cruz Smith (2016) – One night towards the end of WWII a fisherman fishing in the lagoon off Venice comes across the body of a lovely young woman.The woman turns out to be not at all dead, and what follows is a romp through the environs of Venice and the world of partisans, Fascists, the SS and even Mussolini. With a love story tossed in, everything comes together for a delightful read. ~ Penny McConnel, Norwich Bookstore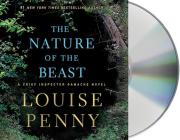 Louise Penny's Inspector Gamache Audio Books (assorted years) – If you love the Louise Penny series and have a hard time waiting for each new instalment of Inspector Gamache, try revisiting the earlier books in the series through an audiobook experience. For me, narrator Ralph Cosham so embodies the true voice of M. Gamache and the villagers of Three Pines that when he passed away before the instalment of the 11th book in the series, I felt as though a part of Gamache had died with him. ~ Katie Kitchel, Norwich Bookstore

I Let You Go by Clare Mackintosh (2016) – For me, this was the thriller of summer 2016. Written by a retired UK police woman, this is better than than the books it gets compared to – Gone Girl and The Girl on the Train. I Let You Go follows Jenna Gray as she moves to a remote cottage on the Welsh coast, trying to escape the memory of a car accident and desperate to heal from the loss of her child and other aspects of her past. The novel also watches a pair of Bristol police investigators trying to get to the bottom of a hit-and-run. You will like the characters, you will feel each plot twist, and you will lose a day of productivity (or a night of election news) as you finish this novel. Have fun! ~ Lisa Christie

The Woman in Cabin 10 by Ruth Ware (2016) – This fast-paced mystery is sure to keep readers sweating through the cold, gray days of autumn – and beyond. The suspense begins immediately when we meet Lo Blacklock , a twenty-something travel writer, who is burgled in her London apartment as she prepares for her departure on an all expenses paid cruise through the Norwegian Fjords. She is hurtled into a constant state of uncertainty and anxiety that she has to manage as she hob nobs with the fancy passengers and press corps on the maiden voyage of the "Aurora". When Lo believes that she witnesses a murder in the cabin next to hers, the question isn't "Who dun it?", but instead "Did it really happen?" The Woman in Cabin 10 is the latest in a series of page-turners that feature imperfect, unreliable yet somehow winsome protagonists. A page-turner that will keep you "cruising" (apologies for the pun) and wanting to finish the tale all in one read. If you still crave more at the end, don't miss In a Dark, Dark Wood, Ruth Ware's first bestseller that was published in 2015. ~Lisa Cadow

Nutshell by Ian McKewan (2016) – Though I must insert the caveat that I haven't quite finished this slim volume, I can confidently assert that this mystery is treasure. Told from the completely original perspective of a 9-month-old fetus awaiting his birth, we witness his mother, Trudy, and her lover, Claude, plotting the murder of his father. A modern day interpretation of Hamlet, Nutshell is at once tragic and immensely amusing — with the baby boy simultaneously evaluating his mother's wine choices while expressing his powerlessness to help his unsuspecting father. Told by a master writer at the height of his story-telling abilities, this is not to be missed.  ~Lisa Cadow (And, this review is COMPLETELY SECONDED by Lisa Christie who has finished this slim novel)

Presumption of Guilt by Archer Mayor (2016) – Archer Mayor has brought back the memorable "Tag Man" along with his daughter for this fast-paced mystery. A body is found in cement that was poured over 40 years ago, and Gunther and his team need to reconstruct the actions and activities of several individuals over the span of time to figure out 'who done it!' I devoured it in a day… ~ Liza Bernard, Norwich Bookstore