The spirit of community is afoot in Norwich, Vermont. At the end of a snowy day in our hometown, people gathered to taste wine and raise money for the Haven, our local shelter; some attended a First Wednesday presentation, a project of the Norwich Public Library and Norwich Historical Society and Vermont Humanities Council; they attended our Select Board meeting and heard about all the area nonprofits who need support; they joined our school board meeting; and of course they shopped at Dan & Whit's, our unique General Store and the Norwich Bookstore, our beloved indie bookseller. Yes, one of the many reasons The Book Jam loves our hometown is that fact that on certain nights your options for community engagement are abundant. (Continuing the Norwich community theme, just next door in White River Junction, at Open Door, people were listening to Norwich beloved doctor, Michael Lyons and storyteller extraordinaire Cindy Pierce discuss how to talk about sex with your kids.)
However, what really has the town buzzing is the fact that on this same night, ten elementary school students (all in 4th 5th or 6th grade), one teacher, and one principal stood up in front of an audience of 100 and presented two of their favorite books. Why? Quite simply because they wanted to help you find the perfect books for the kids in our town, and to raise money for our school. Yes, BOOK BUZZ came to Norwich last week, and wow did the student presenters give us a great list of books to share. These books are kid tested and kid approved and will make great holiday gifts, and/or provide a superb list for your kids to tackle over the upcoming holiday break.

THANK YOU to all the presenters:
Alec, 6th grade
Anna, 5th grade
Ava B., 5th grade
Ava G., 4th grade
Hazel, 4th grade
Jasper, 4th grade
Mack, 6th grade
Maks, 6th grade
Mateo, 5th grade, with special guest Drew, 2nd grade
Rowan, 6th grade
Lisa, The Book Jam
Thank you to the BOOK BUZZ sponsors – The Marion Cross School PTO (especially Stephanie McCaull and Susan Simmers), boloco and the Norwich Bookstore.
And now, the presenters' list.



BOOKS FOR YOUR FRIENDS WHO DON'T LIKE TO READ BUT WHO WOULD LOVE A GREAT STORY



SUPERB BOOKS YOU WOULD ASSIGN TO YOUR FAVORITE ADULT (TEACHER, AUNT, PARENT) AS REQUIRED READING



BEST FAMILY READ-ALOUDS
Sheep in a Jeep by Nancy E. Shaw; Margot Apple, ill. (1986).Selected by Jasper – My family likes to read it.
Fish in a Tree by Linda Mullaly Hunt (2015). Selected by Ava G – Girl with dyslexia finds new friends.
Smells Like Dog by Suzanne Selfors (2010). Selected by Ava B – Treasure-hunting adventures with Homer and Dog.



PERFECT BOOKS TO HELP YOU IGNORE THE FACT YOU ARE WAITING FOR YOUR SISTER TO FINISH HOCKEY PRACTICE
Because of Winn-Dixie by Kate DiCamillo (2000). Selected by Hazel – Lost dog found by a special girl.
The Wild Robot By Peter Brown (2016) – Selected by Rowan – Robot finds her way in nature.
Al Capone Does My Shirts by Gennifer Choldenko (2004) – Selected by Anna A – Interesting story, boy lives on Alcatraz.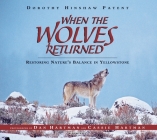 FUN NON-FICTION BOOKS FOR KIDS WHO PREFER TRUE STORIES


FICTION BOOKS THAT DO A GREAT JOB OF TEACHING HISTORY
The War That Saved My Life by Kimberly Brubaker Bradley (2015) – Selected by Mateo –  Beaten down, but still got up.
A Night Divided by Jennifer A. Nielsen (2015) – Selected by Rowan – Girl struggles to find her dad.


GREAT BOOKS TO GIVE YOUR FRIENDS FOR THEIR BIRTHDAYS\

THE BEST BOOK TO GIVE YOUR YOUNGER BROTHER OR SISTER BECAUSE IT WAS YOUR FAVORITE IN 2ND GRADE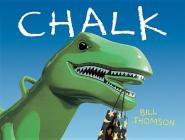 PICTURE BOOKS TO READ WITH YOUR READING BUDDY (OR YOUNGER SISTER OR BROTHER)
Chalk by Bill Thomson (2010). Selected by Ava B – Magic chalk drawings come to life.
Go, Dog. Go! by PD Eastman (1961). Selected by Mateo, presented with help from Drew – What is up in that tree?


SPORTS BOOKS THAT ARE ABOUT SO MUCH MORE




SERIES YOU WON'T BE ABLE TO PUT DOWN, OR WHAT TO READ WHEN YOU RUN OUT OF WIMPY KID BOOKS