Once again, we celebrated books, reading, and the power of youth last week at Vermont's Thetford Academy (TA). The students' and teachers' picks for this latest BOOK BUZZ (the student version of the Book Jam's Pages in the Pub) were eclectic and superb. We hope you enjoy reading from their list as much as we enjoyed hearing them passionately convince the audience why their book selections just had to be read.
We thank the presenters for their time, their enthusiasm and the list of books they generated. Their support made BOOK BUZZ a success. Bonus – thanks to the generosity of the Norwich Bookstore, the event raised money for the Thetford Academy Library.
With great pleasure, we now list all twenty books discussed during the evening, each with its special six word review written by the presenter. You'll notice that the selections are divided into rather specific categories to make browsing easier. We hope you have fun looking, and that you enjoy reading about their picks from the comfort of your computer/iPad/phone using direct links to each selection. And now, our superb presenters' picks for summer reading, with their bios at the end.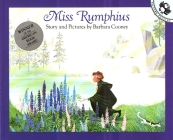 BOOKS YOU WOULD GIVE TO YOUNGER YOU
Miss Rumphius by Barbara Cooney (1982). Selected by Hannah – For those who wish to dream.


BOOKS ABOUT ROAD TRIPS TO TAKE ON ROAD TRIPS
Where Nobody Knows Your Name by John Feinstein (2014). Selected by Mr. Deffner – Everybody wants to make the Majors.
The Haters by Jesse Andrews (2016). Selected by Ms. Owen – Escape band camp, find trouble, self. 

FAVORITE BOOKS STARRING ANIMALS
House of a Million Pets by Ann Hodgman (2007). Selected by Hannah – Humorous tale for passing rainy day.


BOOKS TO READ ALOUD WITH A FLASHLIGHT/IN A TENT/AROUND A CAMPFIRE
Scythe (Arc of a Scythe Book 1) by Neal Schusterman (2016). Selected by Ms. Owen – No one dies unless you kill them.
America Again: Re-becoming the Greatness We Never Weren't by Stephen Colbert (2012). Selected by Malcolm – Clever, relevant, and hilariously scary. (Previously reviewed by The Book Jam.)



PROTAGANISTS WE LOVE
The Pearl Thief by Elizabeth Wein (2017). Selected by Lisa – How people become heroes, WWII History. (Lisa also recommended Code Name Verity by Elizabeth Wein (2012) and Rose Under Fire by Elizabeth Wein (2013). The Pearl Thief is the prequel to these two other books by Wein.)
True Letters From A Fictional Life by Kenneth Logan (2016). Selected by Malcolm – Wryly humorous coming-out story set in Upper Valley.
Jane Eyre by Charlotte Bronte (1847). Selected by Hannah – For young souls finding/justifying their strength.



NON-FICTION THAT YOU CAN'T PUT DOWN OR BOOKS FOR THOSE WHO PREFER TRUE STORIES
A Collection of Essays by George Orwell. Selected by Malcolm – Intriguing and darkly insightful retrospective.
Nature Anatomy: The Curious Parts and Pieces of the Natural World by Julia Rothman (2015). Selected by Ms. Owen – Heartfelt renderings gives hours of leafing.


BOOKS THAT DO A GREAT JOB TEACHING HISTORY
City of Thieves by David Benioff (2008). Selected by Mr. Deffner – A dozen eggs or your life. (Previously reviewed by The Book Jam.)
Salt to the Sea by Ruta Sepetys (2016). Selected by Ms. Owen – Refugees flee WWII carrying secrets. (Previously reviewed by the Book Jam.)


BOOKS YOU WOULD ASSIGN TO GROWNUPS AS REQUIRED
The Hate U Give by Angie Thomas (2017). Selected by Mr. Deffner – Police shooting's effect on a family. (Previously reviewed by The Book Jam.)
Nineteen Minutes by Jodi Picoult (2007). Selected by Hannah – Entraps you with thought-encoding thriller.

BOOKS TO GIVE FRIENDS FOR THEIR BIRTHDAYS
We Should All Be Feminists by Chimamanda Ngozi Adichie (2014). Selected by Lisa – Concise, enlightening case for feminism's importance. (Previously reviewed by The Book Jam.)


BOOKS FOR FRIENDS WHO DON'T LIKE TO READ
Montana 1948 by Larry Watson (1993). Selected by Mr. Deffner – Moral dilemma with two you love.
Why Not Me? by Mindy Kaling (2015). Selected by Malcolm – Inspiring, perspective-changing, and hilarious memoir.
OUR FABULOUS PRESENTERS
Hannah loves reading, (especially Jane Austen) has a fondness for bees, and aspires to be a nurse. She is a junior at Thetford Academy.
Malcolm's favorite things to do are run, read, write, and both watch and create films. He loves distance running and proudly self-identifies as a film nerd. He is seventeen years old and attends Thetford Academy.
Ms. Owen runs the TA library and most importantly helps many, many students find the perfect book to read next – even if they aren't sure they want to read anything.
Mr. Deffner coaches cross-country and teaches English at TA when he is not taking his sons on road trips or basketball games.
Lisa Christie is the co-founder and co-blogger of the Book Jam. When not coordinating BOOK BUZZ or Pages in the Pub, she is usually reading.