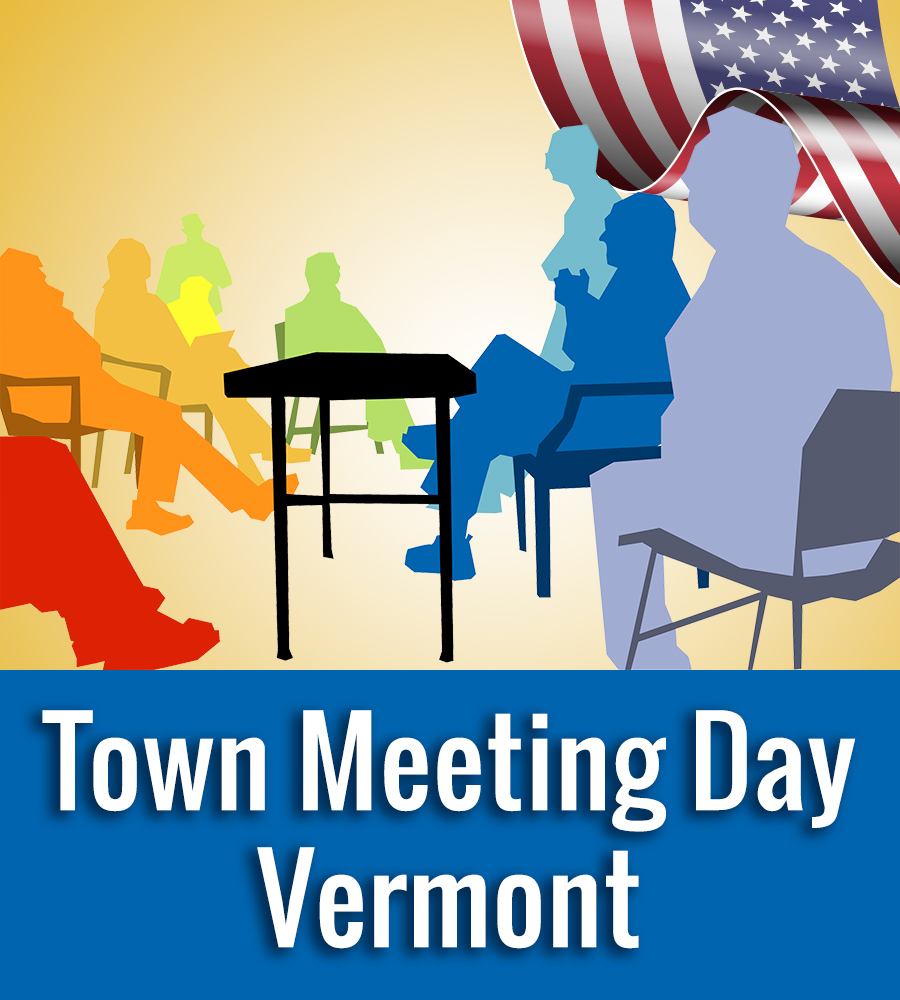 The first Tuesday of March means Town Meeting Day all over Vermont. (Yes, some towns move it to other days to make it more convenient; but in theory, we meet and vote on Tuesday.) To us, it really is democracy live – everyone in every town is invited to attend, and many many people show up and discuss what is important for that town in the upcoming year. Town and school budgets are discussed and passed (or not), referendums are offered and passed (or not). You see people you normally do not pass during the course of your regular day. In some towns, eating together before or after all the town politics is essential. It truly is a reminder of an adage closely associated with former Speaker of the US House of Representatives, Tip O'Neill – "all politics are local".
So, in honor of this important Vermont tradition, we are reviewing a book about politics, a book about Vermont, and a Vermont-oriented cookbook.  We hope they all inspire you to have a discussion with your neighbor about needs in your town, to visit Vermont soon, and/or to cook a great meal.
Finally, if you are a Vermonter, VOTE! And by the way, Happy Birthday Vermont (March 4); you look good for something born in 1791.

Sabra Field: In Sight by Sabra Field (2004). The art of Sabra Field captures what we like best about Vermont — the varied landscapes and its people — in colorful and simply complicated prints. We love her work and we think you will love this look at many of her pieces, enhanced with her explanations of how they came about. A perfect read for artists interested in someone's process, for art lovers, and for people who love Vermont.

All the King's Men by Robert Penn Warren (1974). If you somehow missed this until you, you can read this classic and be grateful your town is not run like mid twentieth century Louisiana. There are many reasons for this classic novel's longevity and its Pulitzer Prize – great writing, intriguing and unique characters, and superb descriptions of the deep south. This tale of ambition and power set in the Depression is widely considered the finest novel ever written about American politics.

Maple: 100 Sweet and Savory Recipes Featuring Pure Maple Syrup by Katie Webster (2015). One of the many perks of living in Vermont is being lucky enough to stash away a gallon or two of maple syrup after the annual February/March sugaring season. And mind you, we don't just drizzle this sweet stuff over pancakes – we find ways to add it to everything including morning coffee, a cold glass of milk, spicy chili, savory soups, crisps, cobblers, and even salad dressings. This lovely book will add to the myriad of ways cooks know to use the nectar of the woods. Webster includes delicious, original recipes for delicacies such as Kale Skillet Salad with Walnuts and Maple, Sugar Season Hot Cocoa, Sap Baked Beans, Layered Beet and Carrot Salad, and Dutch Baby Pancakes with Maple and Rhubarb Compote. The only downside of adding this cookbook to a collection is that readers may run out of their syrup supply before being able to resupply in the spring.